Riverwalk Books Tonight
Sep 20, 2006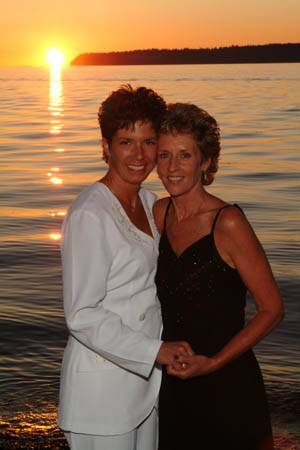 Hope to see you this evening!
Dotti and Roby will share stories from a year on the road, meeting with people and having conversations about lesbian, gay, bisexual, and transgender equality.
Come hear how Dotti and Roby were legally married in Oregon, then had their marriage revoked by the state. Their marriage commitment remains strong, as does their work for recognizing equality.
I'll be there with a stack of my new books, Straight Into Gay America. If you don't already have one, or if you want some for gifts, I'll be signing them tonight.
Thanks to Libby for arranging this evening. Thanks for KOZI radio for coming on board to help our community know about this event that will provide information and understanding for our community.
Please let your friends know. Hope to see you this evening
7 p.m. at Riverwalk Books. (Wednesday, September 20)
Lars
<< Back