Gay Into Straight America
Aug 31, 2006
Dear Chelan Friends,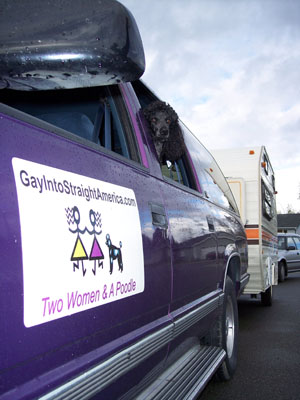 A One Year Road Trip:


Ever wish you could pack up the car and travel for a whole year?

Dotti Berry and Roby Sapp have done it and they're finishing their one-year justice journey right here in Chelan. They'll be at Riverwalk Books on September 20th, at 7 p.m. The next morning they'll drive to their home in Bellingham and conclude their Gay Into Straight America tour.

What an opportunity. We're all invited to come and share in a bit of their epic adventure.

Gay Into Straight America:
Dotti and Roby toured this past year to create authentic connections to people wrestling with their understanding of lesbian, gay, bisexual, and transgender (LGBT) equality. They have met thousands of people and spoken before dozens of groups. Our turn is coming on September 20th.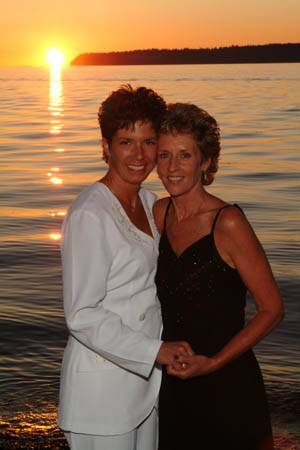 I would like to be able to introduce Dotti and Roby to you as a civilly married couple. They were married once, for awhile, in Oregon, until the state rescinded the permission for gay and lesbian couples. Although they carry no civil marriage license with them, they are married in their commitment before God, and to one another and to their community.
You can read all about this amazing couple and their bold journey at www.gayintostraightamerica.com
Please help spread the word to our churches and our community. During this past year, these two women have done remarkable work to make our world a better place. They've worked with respect and humor. They've touched thousands of lives. Meeting Dotti and Roby on September 20th will be a memorable event in your life. See you at Riverwalk Books on September 20th.
Warmup Show:
I'll be there with my book Straight Into Gay America, signing copies. Come to Riverwalk Books and discover the relationship between the Gay Into Straight America tour and the Straight Into Gay America tour.
Here's what to put on your calendar
Date = September 20th
Time = 7 p.m.
Location = Riverwalk Books, Chelan
An Evening with Gay Into Striaght America
Thank you friends. I really do hope you can be at Riverwalk this evening. You'll be glad you made it.
Blessings,
Lars
Lars Clausen
lars@straightintogayamerica.com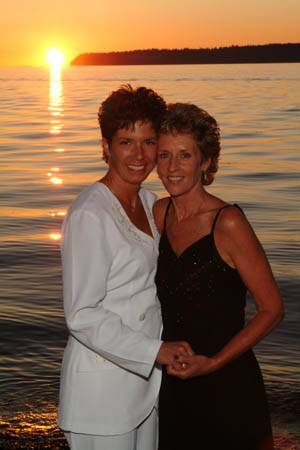 << Back